I'm very glad to be invited to the HKT Enterprise Solutions Tech week 2023.
This year they are foced on how OpenAI helps IT operations such as their EMS solution.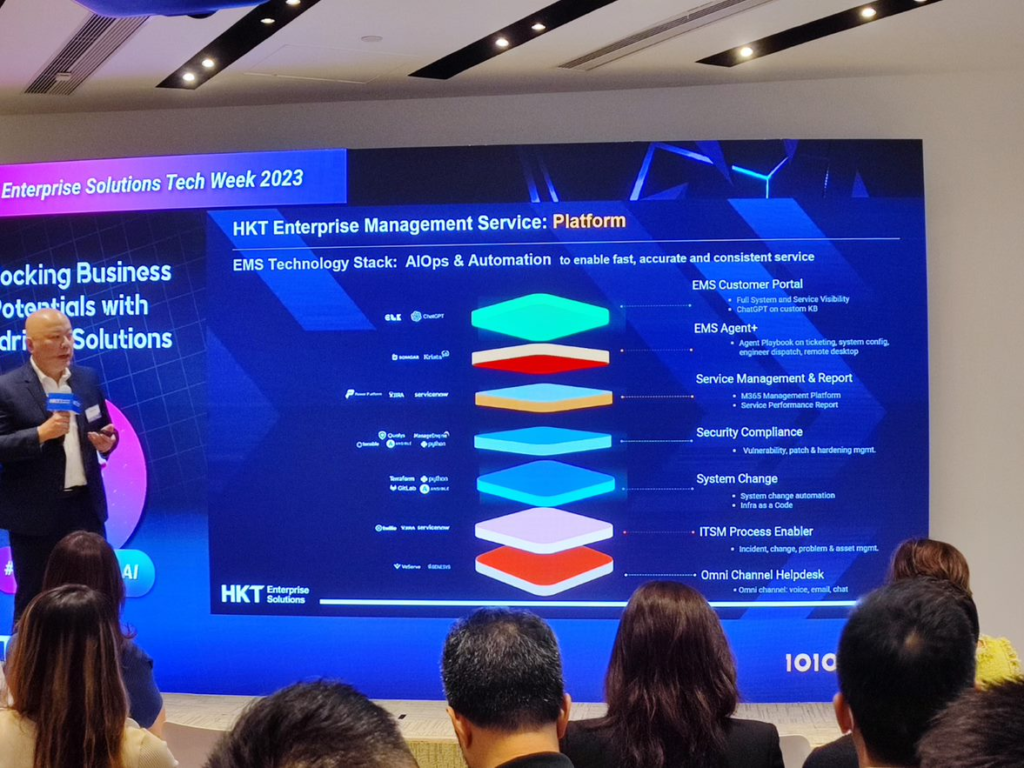 The new FortiNDR sandbox works with AI can achieve must faster response time.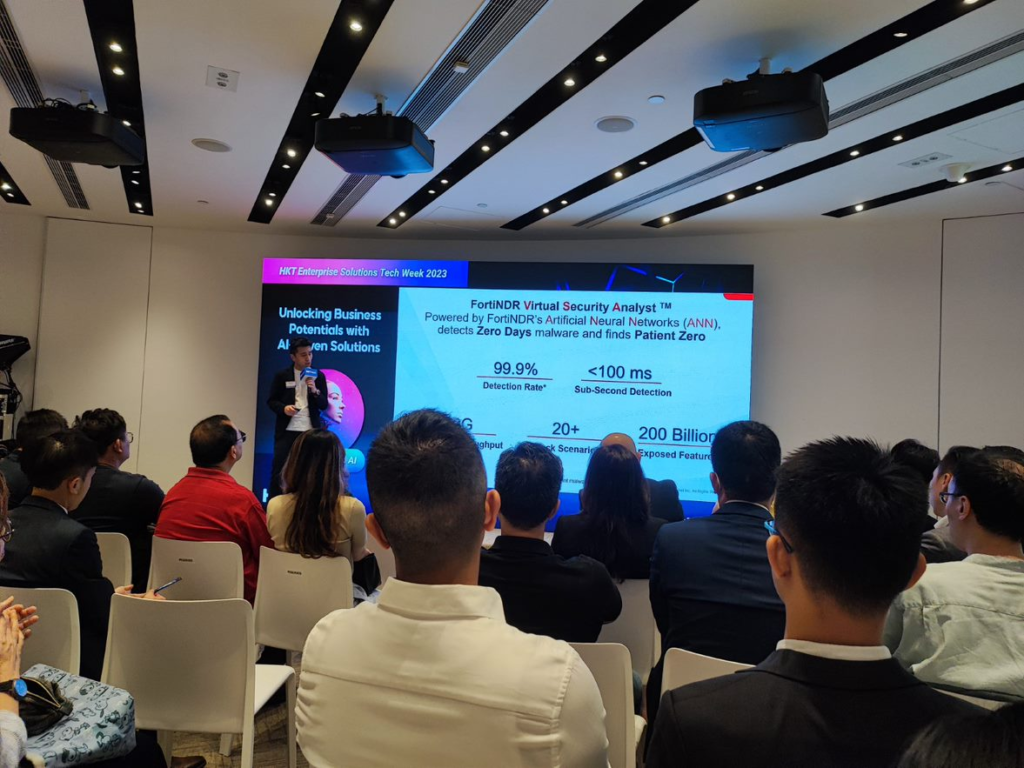 Email gateway Geen Radar also use AI to improve their phishing detection system.