Starting from June I have started to take Azure examination from Fundamentals, Associate and finally I have successfully achieved my Azure Solutions Architect Expert certification!
These are the examination path I took –
1. Microsoft Certified: Azure Fundamentals (AZ-900)
2. Microsoft Certified: Azure Administrator Associate (AZ-104)
3. Microsoft Certified: Azure Security Engineer Associate (AZ-500)
4. Microsoft Azure Architect Technologies (AZ-300) + Microsoft Azure Architect Design (AZ-301) = Microsoft Certified: Azure Solutions Architect Expert
Microsoft have their certifications aligned in three levels:
Fundamentals – entry-level covering basic concepts
Associate – more technical, mid-level
Expert – aimed at experienced professionals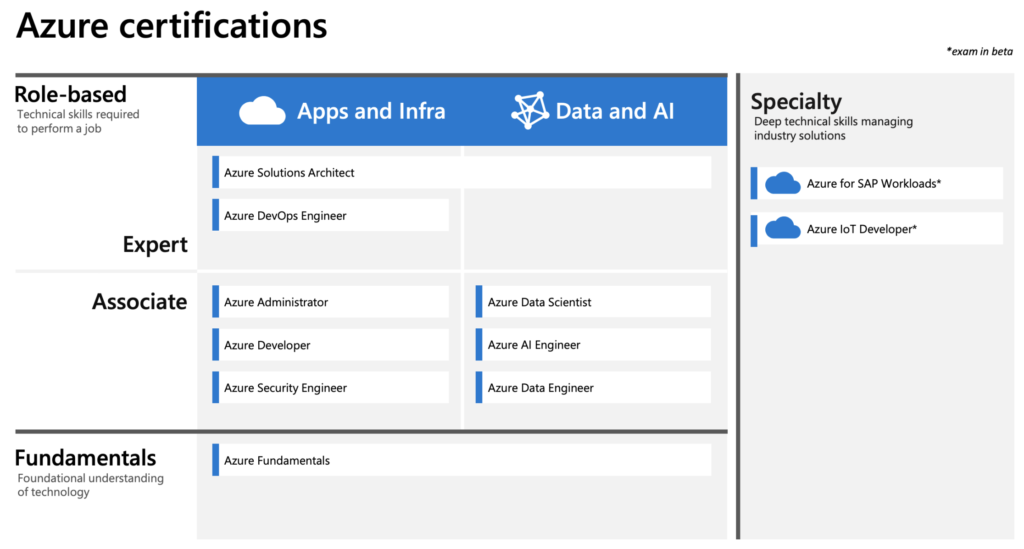 As you can see, if you are aiming to obtain an Expert certification, it's highly recommended that you have had significant Azure experience. This can be demonstrated by obtaining the Associate level exam, however, it's not a prerequisite to obtain an Associate exam prior to taking the Azure Solutions Architect Expert exams. For sure, without exposure to Azure, this will be a difficult certification to achieve.